To solve labeling and geometry reconstruction jointly from a kaleidoscopic image, we propose a method that we call kaleidoscopic space sculpting, which updates the shape both in additive and subtractive ways without the necessity of labels. Our method uses two observations, which follow from the definitions of background and foreground pixels.
Observation 1. Background rays do not intersect with the object for all bounces.
Observation 2. Foreground rays intersect with the object for at least one bounce.
From these observations, we can update the 3D shape by carving the points on the background rays, as they will never intersect the object; and modeling a point on the foreground rays, as there will be at least one intersection with the object.
Point selection and labeling: The point selection for carving is straightforward, as all bounces can be used for carving in background rays. However, this is problematic for foreground rays, as we do not know which foreground ray bounce will intersect with the object among all the possible bounces. We pick the foreground bounce with the minimum distance value in each iteration for selecting the modeling points. This turns out to be a simple yet effective approach.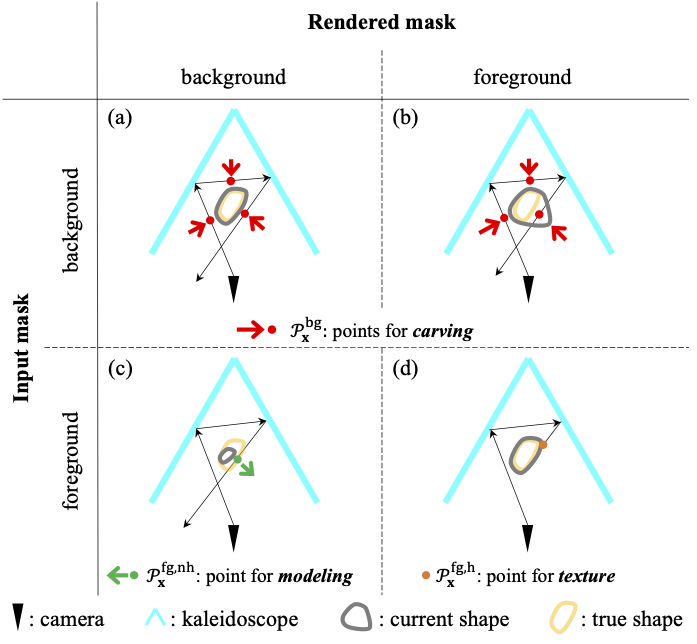 Point selection for sculpting